Page 2 sur 2 •

1, 2
j'aurai pu présenter le groupe ainsi :
Tremblez mortels car voici votre maître...Et avec lui arrivent ses adeptes. Ils viennent de Hollande, le visage ensanglanté, et ne demandent qu'une chose : que vous fassiez un sacrifice.....de votre temps au moins pour écouter leur dernier album.
La congrégation a été formée en 2007 dans la ténébreuse cité d'Eindhoven. Riffs de guitare, ambiance psychédélique et rock 70s, c'est au son de ces musiques impies que se regroupent ce sinistre groupe et leurs fans dans des assemblées paiennes et obscènes.
Mais pas de hurlement guturaux pour autant car le diable est charmeur. Il sait ce que le mot "mélodie" veut dire et captivera les oreilles les plus chastes pour les amener à une transe rock que ne renieraient pas les afficionados de la vague metal britannique de la fin des 70s.
Et dire que ces satanistes invétérés ont commis trois CD, trois galettes sombres comme les ténèbres et dégoulinante du sang pur d'une vierge....AH, qu'il est doux de les entendre dans ce The Time of No Time Evermore, L'Album qui les révèle vraiment à la face d'un monde encore incrédule. On les a vu officier dans une cérémonie du coté de Clisson cet été, justement baptisé HellFest.
Abandonnez vos références, vos croyances pour suivre ce groupe qui le mérite bien et écoutez simplement leur musique.....Oui jouissez mortels de cette musique sacrée...celle du sacre de Satan!
mais il n'en sera rien
Groupe néerlandais à la croisée de Mercyful Fate, early Scorpions, psyché, réellement sataniste - plus précisément luciférien. Leurs concerts sont considérés comme des rituels, véritables messes noires où ils officient couverts de sang, mais attention, ils sont loin de certains groupes de black, musicalement, idéologiquement & visuellement.
Leur précédent album "The time of no time evermore" avait fait sensation, tout comme leur passage au Hellfest (même année que KISS), ils récidivent cette année avec "The Thousandfold Epicentre" qui sort demain (11/11/11).
Étrangement, malgré un concept sombre, leur musique est très accessible (quelques passages presque "pop"), mélodique, lumineuse.
Quand les ténèbres mènent à la lumière...
Pour ceux qui cherchent autre chose.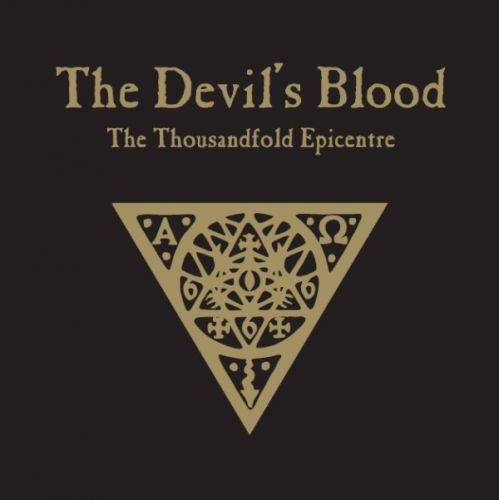 En streaming
ICI
Concert à Paris le 2/12/11 au Nouveau Casino.
Itv & chronique album dans le dernier "Rock Hard" (8,5/10, album du mois du rédac-chef).
Animal Terrorist




Messages

: 2229


Date d'inscription

: 16/06/2009


Localisation

: Once In A Lifetime



le premier morceau m'a donné envie !
The Tousandfold Epicentre est vraiment bon.... Mais avec un morceau de 15 minutes, faut être dans de bonnes conditions pour rentrer dedans.

Sinon, petit détail quand même : Dans leur show sur scène, le groupe utilise du sang. Il s'agit de sang animal, de porc précisément. Mais aucune torture animal n'est pratiquée. Le groupe Cathedral (doom) a refusé de tourner avec eux à cause de cela mais ça méritait d'être précisé.
The Devil's Blood is no more. As of the 22nd of January 2013 The Devil´s Blood has returned into nothingness.

It has been a while since the announcement of our disbanding was made and we feel now is the right time to convey our plans for the legacy that TDB will leave.

Our music and artwork will remain available through both our own website and that of Ván Records as well as any other medium that will prove suitable.

At the time of the group's disbanding there were several projects ongoing, each in different evolutionary stages. These were the following:

1. "III: Tabula Rasa or Death and the Seven Pillars"
A new, full length album with 7 new songs, for which only demos were made. Originally intended for a winter 2013 release. Artwork by Manuel Tinnemans

2. "66:2"
An acoustic EP with one new piece of music and 2 covers. Studio recordings unfinished. Originally intended for a release at Roadburn 2013. Artwork TBA.

3. A live DVD. Not yet edited or mixed. Originally intended for a release somewhere 2013/2014

4. Several live recordings. Not yet edited or mixed. Originally intended for use as live records, B sides and compilation material.

It is our desire to make all of this material available as it is right now. These recordings will be mixed and mastered by Pieter G. Kloos at the Void Studios in Eindhoven, The Netherlands. Nothing will be altered, re-recorded or added to the music.

We are currently working towards realizing this goal and a release date for items 1 and 2 looks to be 30th of April. This is still tentative. For the other items no immediate plans have been made but they will be released when the time is deemed right.

Upon the release of the album and EP, SL will be giving a limited amount of interviews in which he will be answering questions regarding the end of the band, the current state and future of the legacy of The Devil's Blood etcetera. This will be the last time SL will be available for comment on the subject of The Devil's Blood. After this point he will only focus on his future spiritual and artistic path. Interested parties should get in touch through our record label, Ván Records. Only serious candidates need apply.

-SL & F

The Devil's Blood - 2007 / 2013
Animal Terrorist




Messages

: 2229


Date d'inscription

: 16/06/2009


Localisation

: Once In A Lifetime



Après le split de The Devil's Blood & la sortie de mini albums en tant que projet solo (
Selim Lemouchi
& The Enemies, "Earth Air Spirit Fire Water," chez Van Records), le leader, compositeur & fondateur de The Devil's Blood est décédé à l'âge de 33 ans.
Les causes restent à établir, mais il s'agit p-e d'un suicide.
R.I.P. Mr. Lemouchi.  
Animal Terrorist




Messages

: 2229


Date d'inscription

: 16/06/2009


Localisation

: Once In A Lifetime



33 ans comme ..... le Christ, dit on.

Page 2 sur 2 •

1, 2
---
Permission de ce forum:
Vous
ne pouvez pas
répondre aux sujets dans ce forum